Crowned Princess for a Day

*Give your little one a day to always cherish*

Every little girl dreams of being a princess. What better way to encourage and bring to life her dreams than to have a real-life princess visit her on  her special day!

 Welcome to Crowned Princess for a Day





Have a testimony of how Crowed Princess For A Day made your little one feel extra special? Submit your testimonies or view what others have to say!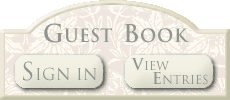 Its time to give your little princess a day she will always cherish! Entertain and delight your guests until everyone leaves with a bright smile on their face and a cheery song in their hearts.


Who Is Your Favorite Character? Take the princess poll below.